70% SATIVA - 30% ÍNDICA

THC: 21.44% CBD: 0.4% CBN: 0.64%

GENÉTICA
G13 x Haze.

EFECTOS
Extremadamente psicoactivo, muy fuerte y duradero. Sabor picante y mentolado.
Medicinalmente efectiva contra el dolor y para estimular el apetito.
Medicinally effective in pain therapy and appetite stimulation.

FLORACIÓN INTERIOR
11 semanas, con una producción de hasta 900 gr/m2.
Planta alargada, óptima para LST.

FLORACIÓN EXTERIOR
Lista para la tercera semana de Octubre (Hemisferio Norte).
Production up to 1500 gr/plant.
Ideal para climas templados ecuatoriales, tropicales y subtropicales. Necesita soporte.

PREMIOS
1er HTCC 2004.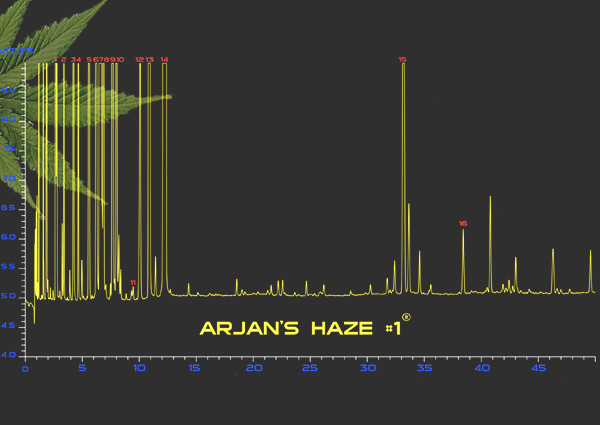 We do not ship this product to the following countries:
| | | | | | | | | | | | |
| --- | --- | --- | --- | --- | --- | --- | --- | --- | --- | --- | --- |
| | Canadá | | | China | | | Irán | | | Corea del Sur | |
| | Países Bajos | | | Filipinas | | | Suiza | | | Tailandia | |
| | Estados Unidos | | | | | | | | | | |