Payment and shipping
Payment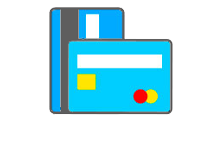 vivawallet

Viva Wallet is a Principal Member of Visa and Mastercard for acquiring and issuing services.
Viva Wallet provides businesses of all sizes card acceptance services through the innovative Viva Wallet POS app, add-on Google Play devices and through advanced payment gateways in online stores. It also offers business accounts with local IBAN and a business Viva Wallet Mastercard card.

Weldpay

The transaction uses a secure anti-fraud system Weldpay using 3-D Secure protocol. Most credit/debit cards are accepted and in the case of non-receipt of an order, customer protection is in place through the anti-fraud service.

Weldpay uses CBK tokens to mange the transaction through Safepay Italia and Smart Cash.

Your purchase will appear as Stonewall Capitol on your bank/credit card statement.

The default language is Italian and can be changed choosing a country flag at the top of the screen.
ZionPayment

An Industry-leading platform for Easy online payments.
All major debit and credit cards are accepted, Mastercard, Visa and Amex.
Your purchase will appear as greenhouseseeds.nl / +31203080918 on your bank/credit card statement.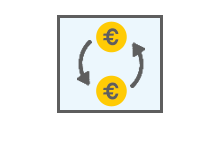 Online Bank Transfer with most European Bank Accounts.
iDeal: Netherlands
Bancontact: Belgium
GiroPay: Germany
MyBank: Italy, Greece and Luxembourg
Sofort: Belgium, Spain, Italy, Netherlands and Austria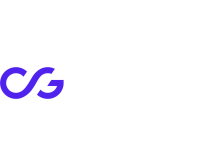 Coingate

Robust crypto payment and trading tools created for each and every participant of the blockchain industry. Pay with Bitcoin, Ethereum and other Crypto Currencies.

We do not recommend sending transactions from cryptocurrencies exchanges/web wallets, because transactions from exchanges get sent after a significant delay and sometimes the exchange charges a fee from the sent amount.

As a result, transactions often arrive too late (when the invoice has already expired) and / or not enough amount is sent (so the invoice is underpaid).

This is why we recommend using one of many opensource wallets, where the sender controls the exact amount sent and when the transaction is sent.

READ MORE…

Important: include your "Order ID" as a reference in your bank transfer, to link your payment to your order!
Please note bank commission is not included in the price so check the bank charges and ensure the full amount is paid.
Once we have received your payment we will ship your order within 1 working day.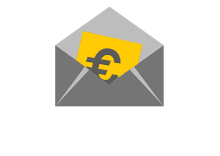 1. We accept only EURO.
2. Include your "Order ID" and a copy of your invoice with the cash sent in an envelope.
3. You must use "Registered Mail for Guaranteed Delivery of your money. We advise you to use a plastic envelope and place the money between a carton greeting card or somethinbg similar!
4. Make sure that the envelope is sealed securely so that a potential thief at the post office will have difficulties finding the money or opening the envelope quickly.
GHSC Trading
Keienbergweg 51
1101 GA
AMSTERDAM ZUIDOOST
THE NETHERLANDS
The Green House Seed Company does not assume any responsibility for money lost in the postal mailing system. It is the customers own responsibility to make sure their envelope is tamper proof.
Shipping

The cost and delivery time of your order are estimated online at the checkout.

The estimation is performed according to the weight of items and their destination.

We only deliver to the countries that appear in the shipping list.